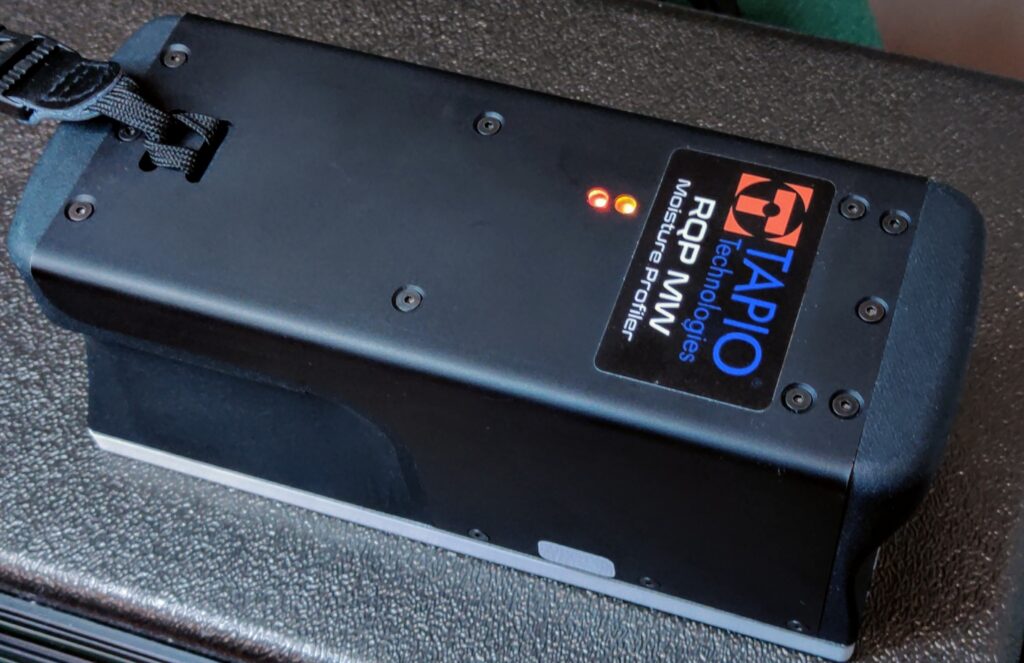 Tapio RQP MW - Moisture Profiler
Tapio RQP MW Moisture Profiler is the first mobile moisture measuring system on the market that can measure high resolution moisture profiles through multiple layers of paper or board roll. High accuracy profile measurement help maintain even moisture profiles for improved product quality. 
Tapio Roll Quality Profiler technology has proven itself within the industry and Tapio RQP MW is intended for any parent roll analysis as well as moisture profiling in various converting applications such as corrugated board, liner, packaging and printing paper and board grades.
Together, Tapio RQP V2 Roll Quality Profiler and Tapio RQP MW Moisture Profiler provide a unique and powerful QC and analysis tool for overall roll quality analysis.
Microwave Measurement Principle
The Tapio RQP MW moisture measurement is based on microwave technology. The device can measure moisture deeper than from only the topmost layer of the roll.