TAPIO Measurement Technologies - Manufacturer of Paper Machine Analyzers
TAPIO RQPv2 – Roll Quality Profiler text here professional quality  provide you with high-quality consultations concerning any question about our services.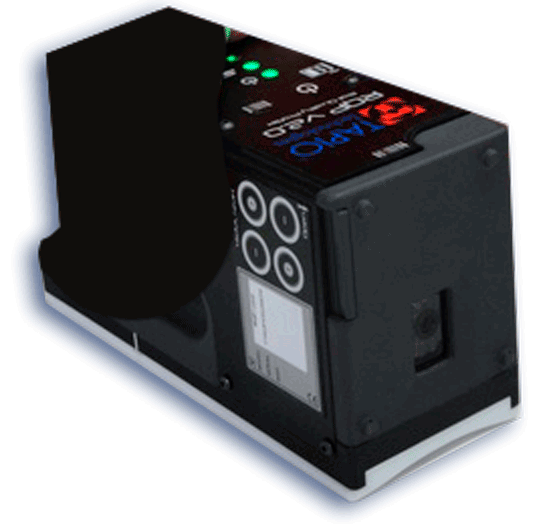 Tapio Measurement Technologies
Roll Quality Profilers (hardness and moisture)
Paper and Board Laboratory Analysis Services
Paper Machine Analyzers 
www.papeye.com – Paper & Print Analytics Platform
We are pleased to welcome D.Sc. (Tech.) Tuomas Tiainen as our new Managing Director at Tapio Measurement Technologies. Tuomas brings valuable experience from his years at Aalto University as a metrology researcher and will lead the development of our range of products in the future.
Ilkka Mustonen, our previous Managing Director, will transition to the role of Sales Director. Ilkka will continue to be an integral part of our team, focusing on maintaining strong relationships with our customers.
We are looking forward to our continued collaboration.
You can reach Ilkka at ilkka.mustonen@tapiotechnologies.com (tel. +358400448870)
 and Tuomas at tuomas.tiainen@tapiotechnologies.com (tel. +358405002279)
Tapio — a company specializing in providing lab and online analyzers and analysis services for paper, board, packaging, tissue, plastic, printing, converting and nonwovens industries.
Our mission
We offer all paper, board, tissue, nonwovens and plastics mills worldwide with best analytical innovation. Tapio is known for its unique capability of connecting quality variations to production line elements causing these variations. These unique features of our products are accessible to all  current and new customers.
TAPIO RQP Roll Quality Profilers will see quality variations much better than conventional lab or online analysis systems. This is because we effectively measure many hundreds of layers on a roll, not just one layer at a time.
TAPIO RQP Profilers can be used as a guide to fine tune the settings of a production machine. Further, Tapio RQP can be used as a quality consistency measurement to screen "good" from "bad" rolls.
Paper and Board Laboratory Analysis Services
Solve production problems with TAPIO laboratory measurement service. 
Measurement service for customer-provided CD strips and MD reels for all paper and board grades. Samples are measured at Tapio laboratory and the customer is provided with a detailed report of the results and findings.
Find the connection between quality variations and machine elements!
Tapio provides the world-leading paper machine analyzers. In addition to the ful-size Paper Machine Analyzer system, a tabletop Profiler version for measurement CD profiles is available. 
www.papeye.com
Paper & Print Analytics Platform
Cloud platform for quality control in the paper industry
TAPIO products provide tools for solving all types of machine runnability and quality issues as well as monitoring and optimizing production. Applications include paper, board, tissue, nonwovens, converting, packaging, printing and plastics industries.
Please feel free to contact us using form below.
Frequently asked Questions
Find some useful information.
We provide everything your site needs to perform at it's highest capabilities on the major search engines. We do collateral design, interactive design, hoarding, signage, presentation centres, and more.
Please feel free to contact us using form below.
Kutojantie 12 – FIN-02630 Espoo – FINLAND